Interview with An Alien
Edit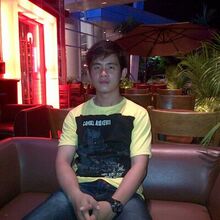 In this episode, Brian Frange and former co-host discuss e-mails from the deceased (also see Episode 157, Phone Calls From The Dead). This episode was released circa March 20, 2012, just before the predicted Mayan Apocolypse of 2012.
The episode also features partone of an interview with Andy Liu, a self described aliens from the 5th dimension Leo Martin found on a meetup group.
Leo plugged "Good vibes his way"
The episode had no poll results or mailbag segment.
Notable Quotables
Edit
"Adult is more dumber than a kid" - Andy Liu
"Cause you know Granda E will smack you, fool!" -Leo Martin
Ad blocker interference detected!
Wikia is a free-to-use site that makes money from advertising. We have a modified experience for viewers using ad blockers

Wikia is not accessible if you've made further modifications. Remove the custom ad blocker rule(s) and the page will load as expected.